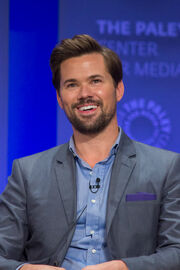 Andrew Scott Rannells
 (born August 23, 1978) is an American actor, voice actor, and singer.
Voice roles
Trivia
He directed a small number of video games, "Kirby" and "Sonic the Hedgehog".
As a voice actor, Rannells appeared in several 4Kids and DiC television programs and video games, such as Yu-Gi-Oh!